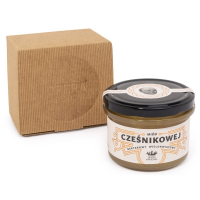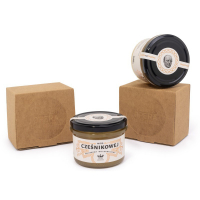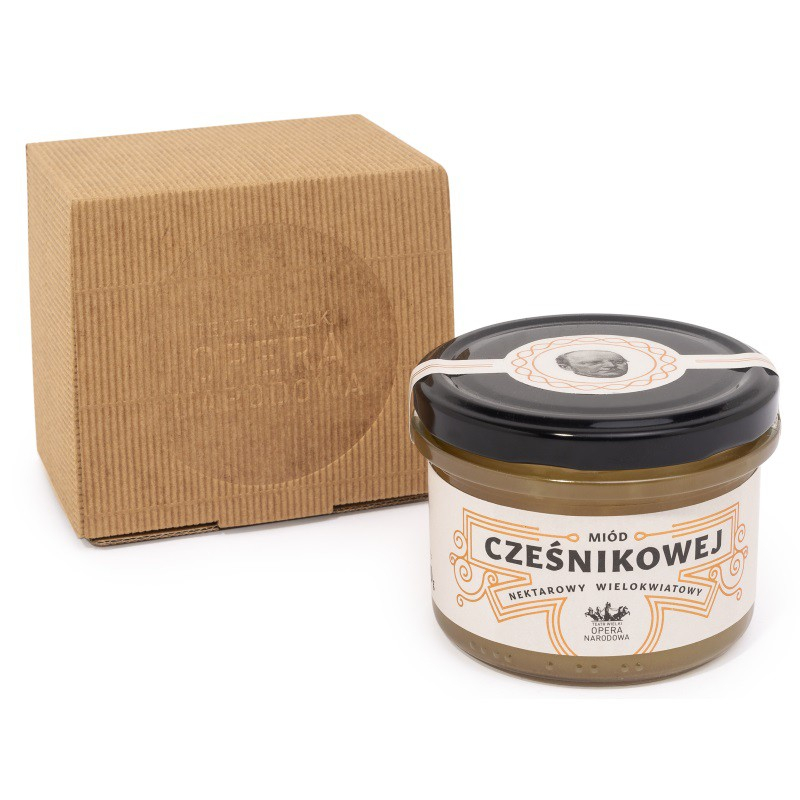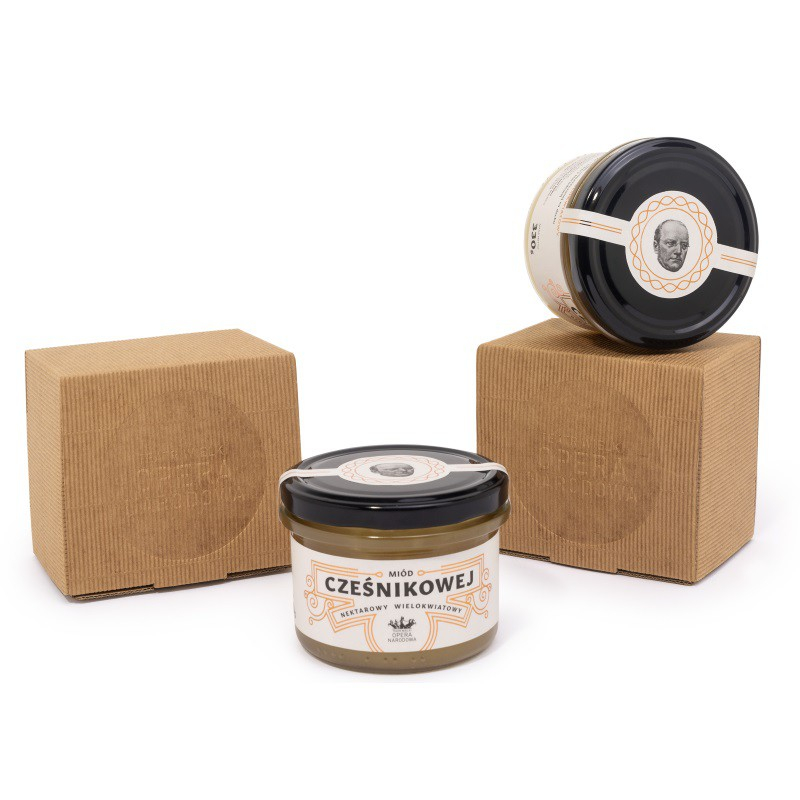 CHAMBERLAIN'S WIFE'S HONEY
28.00 PLN
Jar diameter and height: 8.5 cm x 7 cm
Package box size: 10 cm x 9 cm x 7 cm
Weight: 330 g
Expiry date: 31 December 2021
Store in a dry and cool place.
Description
Multi-flower honey from the Teatr Wielki's apiary
Did you know that bees love to dance? That is how they communicate with one another, for instance when they need to let others know where to look for pollen. But, as you can imagine, the bees living in the apiary located on the Warsaw opera house's rooftop have many more reasons to dance. The Chamberlain's wife from Stanisław Moniuszko's opera The Haunted Manor is an enterprising, shrewd and resolute woman. Sometimes sweet, sometimes strong, she is just like the honey from the opera apiary. The nectar has also inspired Agata Wojda, executive chef of the Bellotto Hotel, and Aleksandra Klimczewska, pastry chef of Miodowa Café, to devise a delicious dessert, Miodowe Libretto. To try it, just pop round the corner from the opera house to Miodowa Café at 13/15 Senatorska St.

The apiary is run by Tomasz Petryka, a beekeeper based in Grabów and Pilicą.