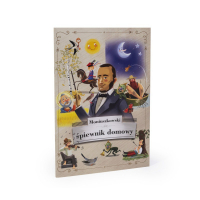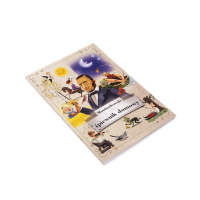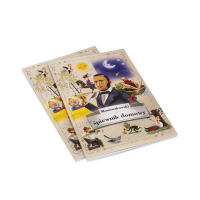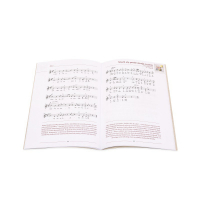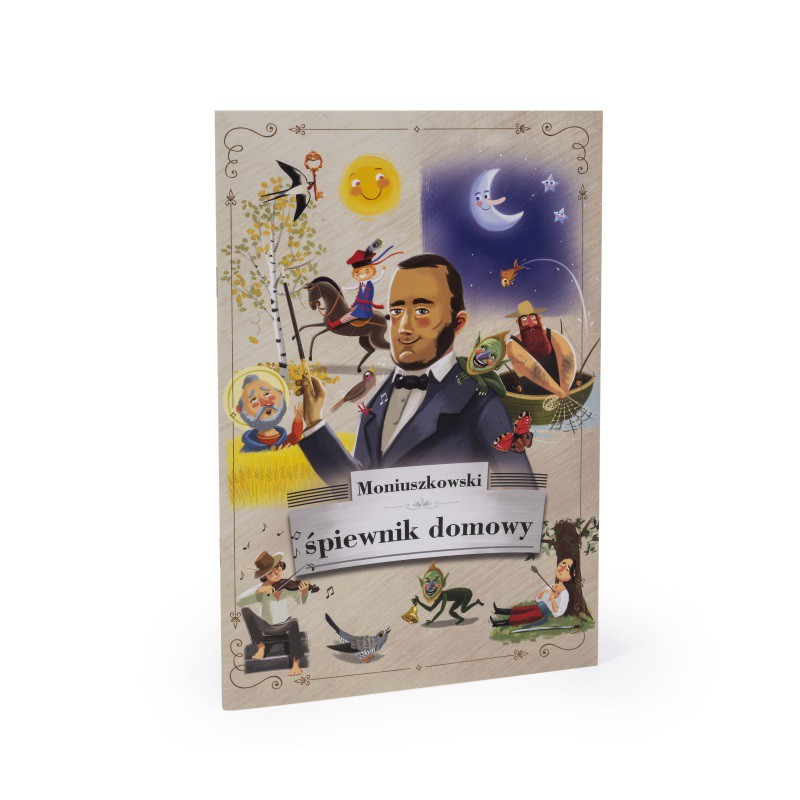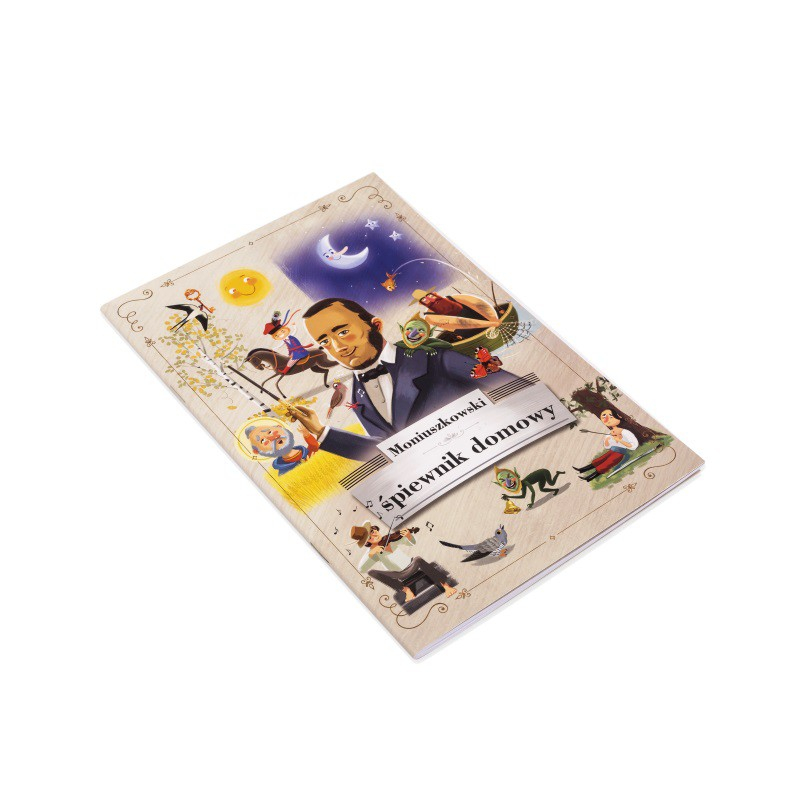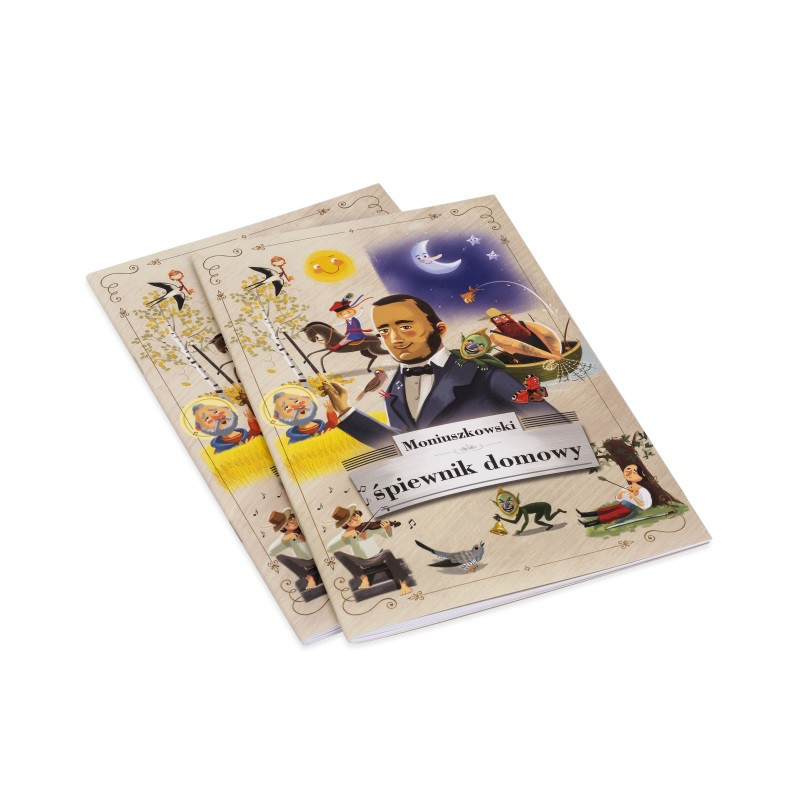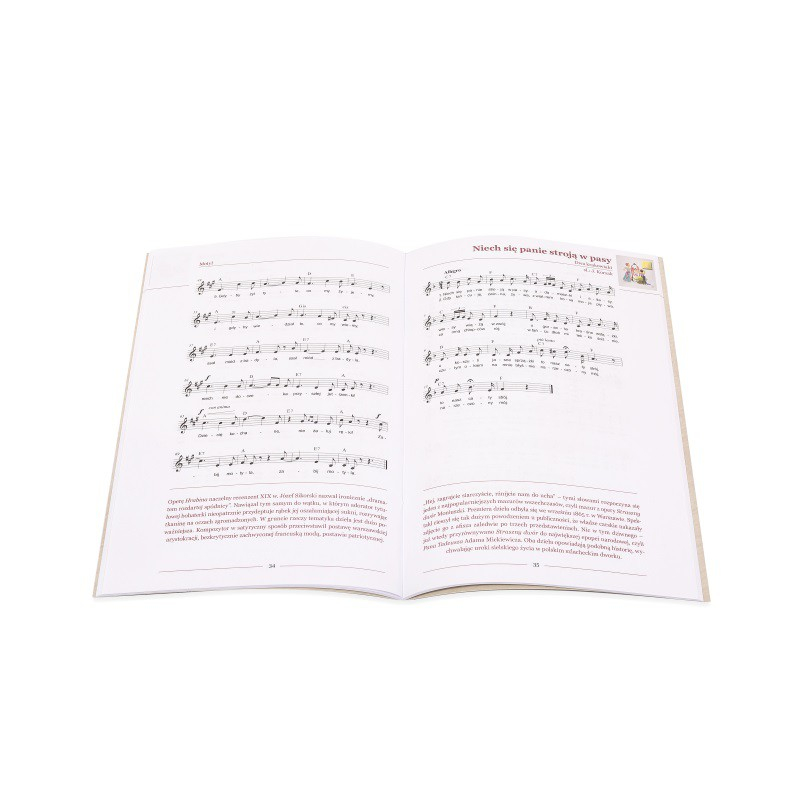 10.00 PLN
Language: Polish
Published in association with: Teatr Wielki - Polish National Opera
ISMN 9790-69312-001-7
In store
Description
Musical play for children and adults
Edition of lyrics and sheet music: Olivia Kaczyńska
Written by: Agata Adamczyk
Illustrated by: Maciej Czaplicki
Published by: National Forum of Music, Wrocław
Stanisław Moniuszko wrote 268 songs. They are all very different: cheerful and solemn, short and long, simple and complex, slow-paced and fast, dramatic and lyrical, religious, patriotic, romatic. All easy on the ear. The publication features the best known and most popular ones, accopanied by the story of the composer's life.
Dla melomanów, i nie tylko, idealnym uzupełnieniem będzie gra planszowa Śpiewnik domowy
Książeczka wydana została z okazji Roku Moniuszki.
Similar products
Father Moniuszko
20.00 PLN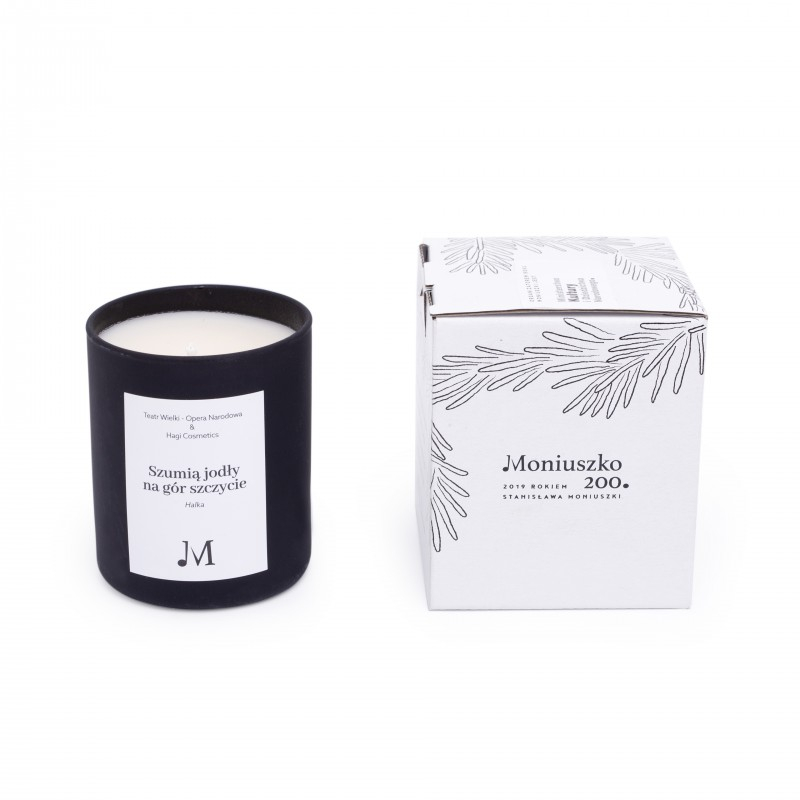 FIR-SCENTED CANDLE
59.00 PLN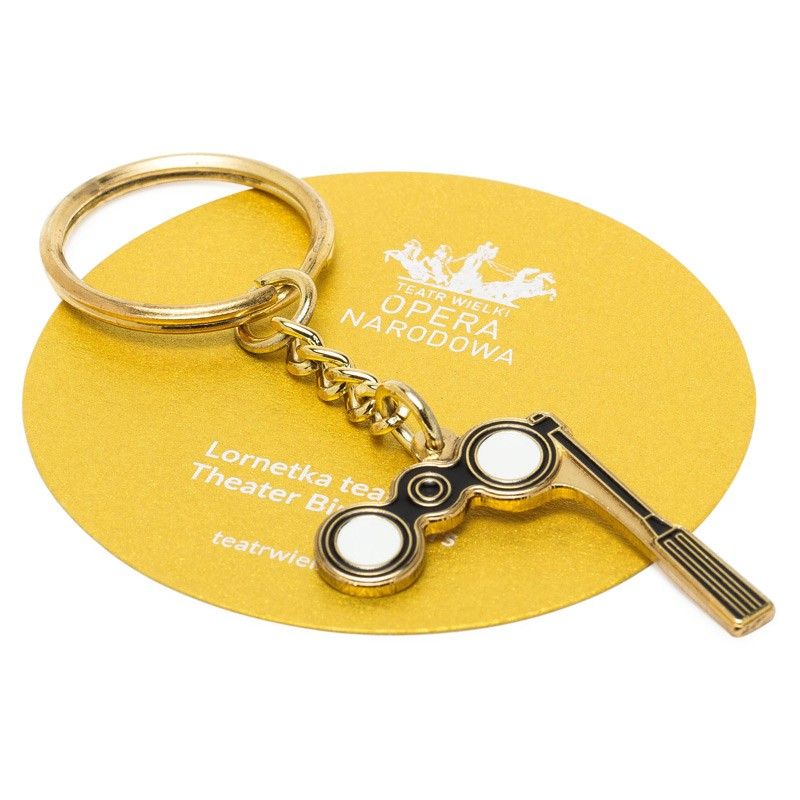 THEATRE BINOCULARS keyring  
10.00 PLN